PRIMARY SPECIALTY AREAS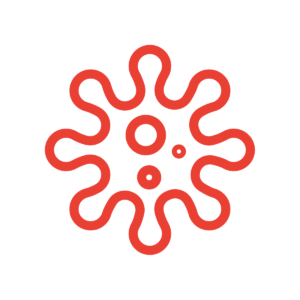 Environmental Allergies
Food Allergies
Contact (Chemical) Allergies
Asthma Evaluation and Treatment / Management
Eczema
Hives / Angioedema
Bee Sting / Wasp Sting Allergies
Allergy Immunotherapy (Shots)
Department of Transportation – Commercial Drivers License Evaluation
ROTC Medical Evaluations
MEDICAL SERVICES PROVIDED
Allergy Skin Testing for Environmental and Food Allergies
Patch Skin Testing
Allergy Immunotherapy (Allergy Shots)
Biologic Medication Treatment for Asthma
Biologic Medication Treatment for Hives
Lung Evaluation (Spirometry)
Quick Reference
Robert moved to Shreveport after retirement from the U.S. Air Force in 2008. He worked six years as the academic coordinator of the LSU Physician Assistant training program. He came to work at Highland in 2009 in a part time capacity at the Occupational Medicine clinic (The Workplace). In January of 2014, he accepted a full time position filling two roles. He spent mornings working in Allergy with Dr. Whited and afternoons working in the Occupational Medicine clinic. With the closure of the Occupational Medicine clinic on the 1st of September 2015, he has assumed a full time position in the Allergy/Asthma clinic working alongside Drs. Whited and Johnson. He evaluates new and established patients to the practice for their conditions related to allergies, asthma and immunology.
Robert has served in multiple leadership roles in the PA profession to include past President of the Northwest Louisiana Association of PA's, past Vice President of the Louisiana Academy of Physician Assistants, and former Chairperson of the PA Educators Association national test writing committee. As a representative of other PA providers in Louisiana, Robert serves as a delegate to the American Academy of Physician Assistants' House of Delegates.
Robert is married to Sonya Baye, RN and enjoys spending time with their daughter Kami. He is active in his church and spends his free time with family and friends.
Certifications & Licensure
National Commission on Certification of Physician Assistants
National Registry of Certified Medical Examiners (FMCSA)
Education
2014: Doctor of Health Science (candidate) – NOVA Southeastern University
2000: Master of Science in Physician Assistant Science: University of Nebraska Medical Center
1995: Bachelor of Science (Physician Assistant)
1994: Associated Degree of Applied Science: Community College of the Air Force
Documents